//}else{ ?>
Testimonials
Service excellence is key to our business and to our industry. We selected Logi-Serve to help us achieve the best guest services possible.

Logi-Serve brings scientific rigor, innovation and flexibility to ensure we identify outstanding employees who live up to our purpose and values.

Logi-Serve has taken assessment science to a new level of insight.

Nothing is more important to us than delivering outstanding customer experiences, so our clients can stay fit, healthy and have fun.

Logi-Serve brings scientific rigor, innovation and flexibility ... to delight our customers at every encounter.

Logi-Serve offers a scientific, state-of-the-art customer service predictor that we believe will be an important part of our talent acquisition strategy.

We selected Logi-Serve because it can enable us to efficiently achieve our service goals and delight our residents.

Service excellence is key to the future of the dealership business model, and Logi-Serve brings a laser-like focus to this area.

HR and business leaders should evaluate Logi-Serve.

The Logi-Serve Assessment provides an objective way to tease out the secret chemistry that exists in high-performing employees.

Logi-Serve is providing very good reporting as well as a solution set that is helping improve business performance over time.
News & Updates
//} ?>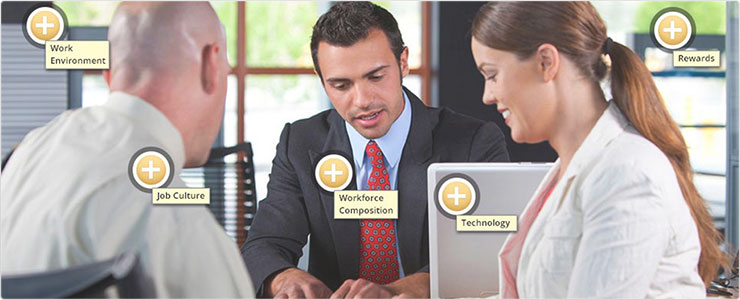 Interactive Job Preview
A unique interactive tool for job seekers and recruiters. It combines best-in-class job science, multimedia elements and job-inventory matching algorithms. For employers, it collects and analyzes user data to improve job marketing, sourcing and recruiting. For job seekers, it provides a compelling experience that intrigues, informs and guides.
Product Overview

At Last, Job Previews Made Efficient, Scalable, Data Rich

Logi-Serve has revolutionized the Job Experience Preview. Our innovative, cost-effective technology gives candidates information about the job before they even enter your funnel. It's engaging, scalable and a reliable tool for collecting and reporting job inquiry data.

Our Innovations

Established on a platform architecture that seamlessly blends multimedia assets (digital art, audio, text, survey technology), the interactive JEP serves up a compelling experience for job seekers. Fresh and engaging, it not only improves job seekers' decision making. It also fosters their trust in the honesty of the organization. Unique among JEPs, our solution gathers and presents data on job-seeker capabilities and preferences. It provides insights that improve sourcing, recruiting and job fit, while reducing turnover. It can include a job-matching recommendation system that guides job seekers to the best match.

Mobile Ready

Adults who are age 45 and younger spend nearly two and a half hours a day on mobile devices – substantially more than on either TV or PCs. We believe the pre-hire process must provide individuals in this demographic group the same quality experiences they're accustomed to on leading web-services sites. Our latest JEP enables job seekers to self-select for positions on any connected device, without draining their data plan as they would with a typical video-based JEP. Our clients come to us from more traditional HCM providers because our solutions are interactive, enjoyable and usable on any mobile device. When it comes to being mobile ready, Logi-Serve is the only game in town!

Actionable Results

Logi-Serve's JEP is unique, with numerous advantages over traditional approaches. It's the only product of its kind with clickable, interactive job touch zones that enhance the user experience, while providing employers with job-interest data. The result: a refined user experience that speeds the recruiting process, improves candidate job fit, reduces short-term turnover and increases job engagement. Employers also gain an unprecedented opportunity to understand perceptions of the most and least attractive aspects of jobs – data that can cut sourcing and recruiting costs, and improve recruiting marketing.

The Difference

Our JEP replaces costly, video-based tools and enables employers to better align future staff to job requirements. It engages and educates job seekers. It tracks and reports actionable data to talent acquisition stakeholders. And it's much less costly, more easily updated; more experiential; it can run in multiple languages; it's mobile ready; and, for job seekers utilizing a cellular connection, its efficiency preserves their cellular data allotment, something that cannot be said for pure video-based JEPs.

Business Benefits Include:

Less costly than video
Customizable to any position
Fully engages candidates
Scalable across languages, markets
Quickly updated
Mobile ready
Linked to meaningful data about candidate activities and interests
Collects and reports job inquiry data
No downloads or special software required for end-users