Enterprise Assessment
Smarter assessments that predict employee performance and improve business outcomes.
A comprehensive suite of tools to identify top-performing candidates, maximize performance, and generate measurable value.
Request a Demo
Get a Price Quote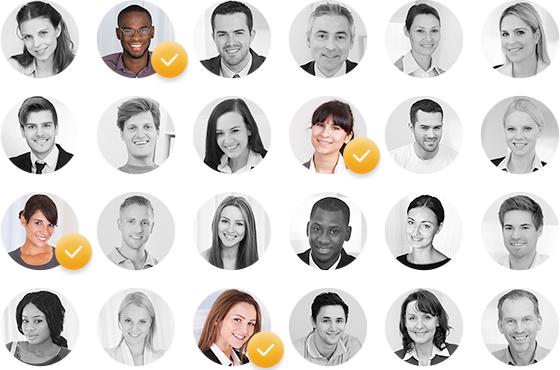 A candidate-friendly approach to identifying & developing top performers.
Successful talent management strategies recognize the importance of the employee experience. Logi-Serve has developed an award-winning employee assessment with an engaging candidate experience. Each assessment utilizes an immersive, job-specific, visual role-playing exercise that is proven to provide a candidate-friendly assessment experience. Logi-Serve employee assessments are designed to predict specific competencies that predict success in service, sales and operational leadership roles. Scoring is customized to your organization's KPIs to predict job fit and performance with pinpoint accuracy.

Customer Service Assessment
Customer service and positive customer experiences are key strategic differentiators for organizations worldwide. The Logi-Serve Service Assessment is a proven tool to predict employees' customer service ability, customer referrals, and the ability to provide excellent customer experiences.
Schedule a demonstration

Leadership Potential Assessment
The Leadership Potential Assessment measures core competencies known to predict operational leadership aptitude and abilities at the Director, Manager, and Supervisor levels. This tool addresses an important need in strategic talent management and succession planning efforts that increases employee and organizational productivity.
Schedule a demonstration

Sales Assessment
Logi-Serve is rapidly distinguishing itself as the market's leading assessment innovator for companies seeking to predict and increase sales within B2C or B2B sales positions. The Logi-Serve Sales Assessment offers the market's most direct link to predicting and enhancing sales results and business outcomes.
Schedule a demonstration
Positive Candidate Experience
Keep candidates focused and engaged with a superior user experience.
Logi-Serve keeps candidates focused and engaged, eliminating user fatigue that leads to response rut and other data integrity problems. Users describe the candidate experience as enjoyable and easy to use.
Interactive and expressive candidate response technology
Our slider bars encourage a high degree of intentionality and more precision from candidates, allowing candidates to select from 0-100 to best represent their response to a given item. The expanded rating range increases the sensitivity and accuracy of the data collected. This unique survey design also leads to a more enjoyable and engaging assessment experience.
Reports that are easy to use and understand
Logi-Serve employee assessments measure competencies proven to predict success in sales, service and operational leadership roles, across industries. Each employee assessment combines a unique set of competencies with a scoring algorithm to assess job fit and employee performance. Key performance indicators unique to each end user are factored into our scoring and reporting engine. Reports are generated instantaneously and used for pre- and post-hire decision making.
Rigorous and predictive science
Rigorous science is a defining feature of our game-changing employee assessment platform. Our predictions are accurate because our approach is based on decades of validated science, not on recent computational fads or hard-to-interpret "black boxes." Assess with confidence!
Branding Zones that align cultural cues to the position
Present your organization's workplace accurately with high-fidelity Logi-Serve digital art or your own stock art job environments. Further customize the job environments with detailed branding to push key job or organizational cues to candidates.
Global reporting capabilities
Logi-Serve's administration portal and distribution-ready reports are currently available in 25 languages, allowing broad international use. New translations can be ordered and completed in a matter of a few weeks, allowing the Logi-Serve reporting engine to be localized to anywhere in the world.
Mobility
Logi-Serve product adapt to the devices being used, providing candidates with a high fidelity, interactive assessment experience no matter how they access it. Send assessment invitations via email or SMS messaging and with a single tap, your candidates can experience Logi-Serve's mobile-friendly assessment wherever they are.
Value modeling
Logi-Serve links employee competencies to financial return, allowing you to estimate the financial benefit of improving the quality of your workforce. Using the power of value modeling, Logi-Serve provides simulators and estimators that identify the sources of value and ROI.
Intuitive candidate scoring
Logi-Serve predicts job fit, performance and business outcomes using a simplified, easy-to-interpret gold, silver and bronze medal classification system. Numerical scores are available for those who wish to rank order candidates and explore in more detail.
Demonstrate your commitment to diversity
Your Logi-Serve digital job instance can reflect a broad array of age, attire and ethnicity, communicating to candidates your dedication to diversity. Digitally rendered people and environments can be further customized to your specifications in a matter of hours or days.
Best-in-class assessments for identifying job fit and employee performance.
Logi-Serve offers the only employee assessment that merges rigorous science with value-focused financial modeling, driving measurable performance gains.
Assess in less time
The Logi-Serve assessment is typically completed in 20 minutes, and has a 90% completion rate.
Predict each candidate's fit and ability to perform
The Logi-Serve competency framework was built from the ground up to conform to, and support, the highest assessment and business standards for validity, fairness, and equity. Our extensive evidence base provides iron-clad proof that our science predicts job fit and performance.
Delivers a satisfying candidate experience
Logi-Serve keeps candidates focused and engaged, eliminating user fatigue that leads to response rut and other data integrity problems. Users describe the candidate experience as enjoyable and easy to use.
Comprehensive assessment methodology
Our validated assessments combine a personality profile measure, a biographical experience questionnaire, and a measure of candidate judgment in difficult job situations, to accurately predict and develop candidates' competencies in sales, customer service and operational line-leadership positions.
Accurate depictions of real job environments
Communicate your organization's workplace and culture with customized and branded environments. Accurately reflect your organization's workplace with customized character artwork or scripted stock art, white-label our tool and create branded job environments that illustrate your unique culture.
Intuitive candidate scoring system
Logi-Serve predicts job fit, performance and business outcomes, with scores and feedback presented using an easy-to-interpret, globally recognized gold-silver-bronze medal system.
Customized to your business outcomes
Logi-Serve's advanced scoring methodology allows us to generate a unique scoring benchmark that evaluates candidates based on how likely they are to perform in the job measured by your own KPIs or industry metrics.
Interactive candidate response tools
Logi-Serve's slider bar response system increases the accuracy and intentionality of candidate response. Candidates view response scales with more options as being more accurate and valid than those offering fewer response options.
Hire and develop top performers
Fortune 50 companies select and build relationships with Logi-Serve because of our leading-edge science and technology, and our ability to predict employee performance and fit.
Improves employee quality
The Logi-Serve system is laser-focused on predicting sales, service, and leadership excellence. Using our validated assessments, you can identify and hire the best candidates.
Decrease candidate drop-off
With labor markets so tight, no business can afford to lose candidates as they move through the application process. The Logi-Serve assessment is easy to take and fully engaging. Our completion rates of over 90 percent drive better hiring and lower recruiting costs.
Increase financial performance
Logi-Serve ties outcomes to financial impact. You'll not only reap the benefits of improved employee performance, you'll also be able to quantify these gains and communicate them to key stakeholders in the organization.
Enhance your brand
Use Logi-Serve to enhance your employer brand in two ways. First, our visual scenarios allow you to promote key job and culture-related information to candidates. Second, organizational cues tie the assessment tool more closely to the content of the actual job, adding realism to the assessment and improving the relevance of responses.
Improve onboarding effectiveness
The Logi-Serve assessment not only helps you hire candidates with superior potential, it also provides detailed intelligence on how those hires score in critical competencies that influence performance. Managers armed with this information can customize onboarding programs to maximize the effectiveness of new employees.
Empowers continuous improvement
The Logi-Serve assessment is ideal for evaluating competencies in incumbent employees. Develop and train individuals in your workforce through the use of Logi-Serve's competency insights and analytics.
Logi-Serve helps companies improve critical business outcomes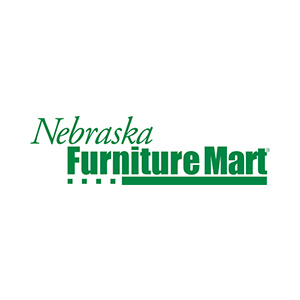 Megan Berry Barlow

Chief Human Resources Officer, Nebraska Furniture Mart

At NFM we strive to provide quality service to our customers every step of the way, and that starts with employees that we can count on to be a positive influence on people and processes. We are excited to partner with Logi-Serve…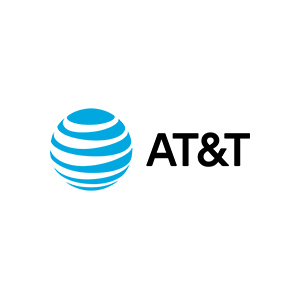 Seth Zimmer

Assistant Vice President, Organizational and Assessment Development, AT&T

We greatly appreciate all of the attention and great work you do for us to help make us successful in our industry.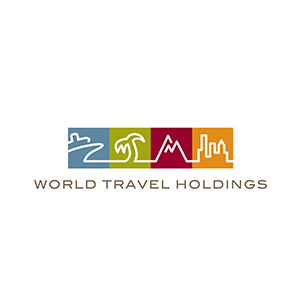 Loren Kennedy

Vice President, Human Resources, World Travel Holdings

Logi-Serve brings scientific rigor, innovation and flexibility to ensure we identify outstanding employees who live up to our purpose and values.
Our Customers