Insights / Press Releases
Logi-Serve Announces Extension of Service Agreement with St. Giles New York, The Court and The Tuscany Hotels (SGH)
Apr 25, 2012
Farmington Hills, Mich. (PRWEB) April 25, 2012
Logi-Serve, a new leader in assessment and development tools for global enterprises of all sizes, has extended a multi-year service agreement with St. Giles New York. Under this agreement Logi-Serve will continue to provide St. Giles New York with its leading edge sales and service excellence screening and development tool.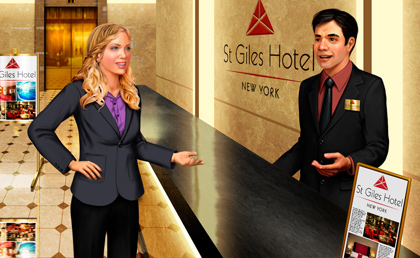 St. Giles New York is owned and operated by St Giles Hotels Group, which is a division of St Giles Hotel, LLC headquartered in London and a subsidiary of the Asian luxury group, Cititel Hotel Management or CHM-Hotels. St Giles Hotels is known for operating centrally located mid-market hotels in London, and New York, while CHM-Hotels owns and manages a broad spectrum of hotels including luxury hotels and resorts in Kuala Lumpur, Malaysia and Manila, Philippines. The company has announced plans to open deluxe and luxury properties in Penang, Malaysia, Bangkok, Thailand, Vietnam and Sydney, Australia in 2011-2012.
---
Enterprise assessment suite
Smarter assessments that predict performance and improve outcomes
Logi-Serve's employee assessment platform provides a comprehensive suite of tools that identity the best candidates, maximize employee performance, and improve business outcomes.
Learn more
Job previews that target candidates and improve your recruitment efficiency
Logi-Serve's Realistic Job Preview enriches standard job postings with an interactive preview of open positions. It informs job seekers and collects actionable data for employers to refine their recruitment strategies.
Learn more