SBOA Presents: Logi-Serve as a Valuable Talent Management Partner
May 07, 2019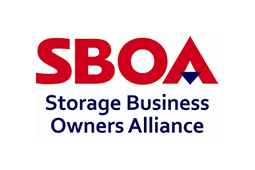 Logi-Serve as a Valuable Talent Management Partner
Presented by The Storage Business Owners Alliance (SBOA)
Friday, May 3, 2019
Presenters:
Jeniece Carter-Henson, Executive Vice President, SBOA
Dr. Chris Cunningham, Chief Science Officer, Logi-Serve
Sourcing, recruiting, onboarding and training personnel can be challenging, time consuming and expensive for self storage business owners. Logi-Serve offers a precise and affordable employee assessment tool that utilizes validated science to predict job fit and performance and develop top staff members. Laser focused on evaluating a candidate's capacity to deliver quality customer service, meet sales goals and foster positive tenant experiences, Logi-Serve's easy-to-use assessment offers a solution that self storage businesses of all sizes use to make more informed hiring and development decisions.
Join us to learn how Logi-Serve's technology can assist in finding and developing the best talent for your self storage business.
---
Enterprise assessment suite
Smarter assessments that predict performance and improve outcomes
Logi-Serve's employee assessment platform provides a comprehensive suite of tools that identity the best candidates, maximize employee performance, and improve business outcomes.
Learn more
Job previews that target candidates and improve your recruitment efficiency
Logi-Serve's Realistic Job Preview enriches standard job postings with an interactive preview of open positions. It informs job seekers and collects actionable data for employers to refine their recruitment strategies.
Learn more